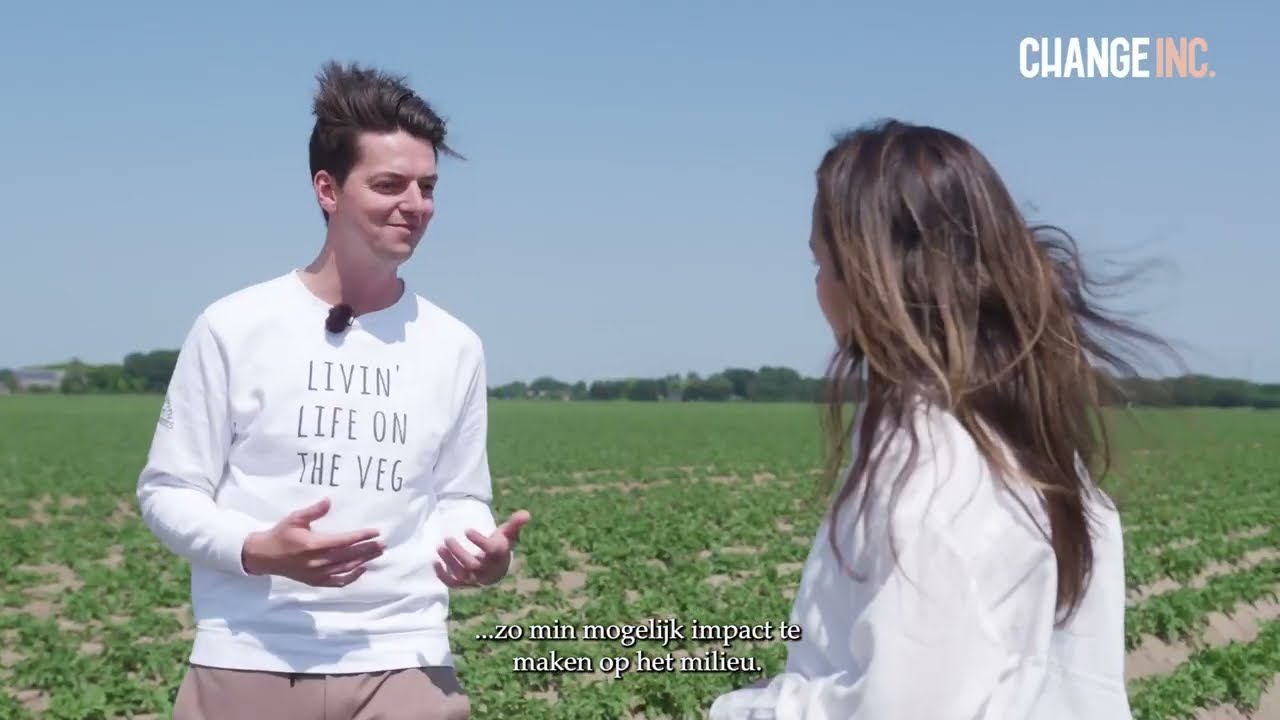 Informative video series about sustainability for Change Inc.
Creating a video series about sustainability is the ideal way to give concrete advice and explanation to a broad audience. Together with major B2B platform Change Inc., Indall developed a web series about sustainability, aimed at businesses. In the videos, Romy gets in conversation with companies about their best practices on topics as royal estate and waste management.
Video series for B2B, with a targeted content
Change Inc. had the videos produced, to increase her public image and branding. Hence, they focused on elaborating on multiple considerations concerning sustainability. To achieve this, a long format video reporter form is chosen, in which Romy discusses multiple topics with experts and companies.
Full-service video production company for sustainability
Based on research prior to the recordings, a script was created in which the different topics were explained. Indall guided the reporter in every step in the video production process. From the strategy beforehand, the preparations for the recordings to the execution on set and post-production of the film.
Combining video and 2D-animation
Indall translated substantive information to an interesting format, in which the information is shown in an approachable manner. To achieve this, a combination of video and 2D-animation is chosen. For example, with motion graphics, relevant information is shown, which is made concrete with visits to for example Vattenfall or Renewi. This combination makes that content and form are brought together in an appealing way. Especially for B2B companies, this approach of video content is interesting, since a communicates highly relevant information to the target group. Indall unburdens companies in the development of such formats, to inspire their target group and build a strong reputation as a brand.