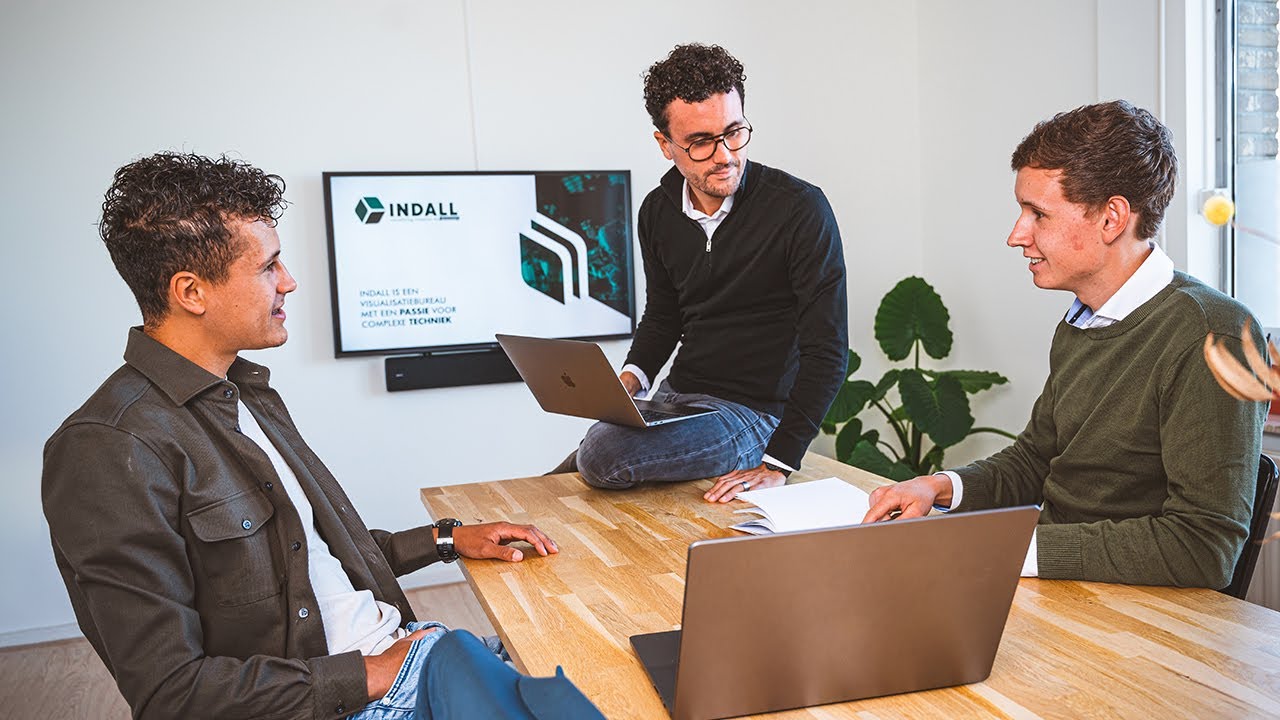 Accelerating Innovation and Technology with VisualsAbout Indall
Strategic content agency in Amersfoort, NL
With smart strategies, creative concepts, and enlightening videos, we ensure that you can make an impact. Technology and innovation grow faster when it translates difficult subjects into appealing media.
Therefore, we are proud content partners of TenneT, AirLiquide and the Ministry of Economic Affairs and Climate.
 
"Indall is able to translate a technical concept into a clear and appealing presentation with little input." 
Pieter Hannessen, founder Qimarox B.V.
Media especially for technical companies.
A creative agency with smart minds
Indall is a spin-off of the University of Twente, founded by the brothers Roland and Remco Guijs. This, in combination with years of experience in video production and marketing, forms our base. Thanks to our relevant sector knowledge, we connect companies with the right target group. This way, we increase the impact of technology, innovation, and sustainability.
Creative and effective visualizations
Indall offers various possibilities to visualize technology and innovation. We are good at (3D CAD) animation, motion graphics and (interactive) film. We mainly use this for your education & instruction, product presentation, online visibility, and employer branding.
Accelerate innovation and sustainability
The world of tomorrow cannot do without smart innovations. That is why we are particularly committed to companies that are actively committed to a greener world. Accelerating sustainability and making it visible online. That drives our team to invests time and energy in companies with such commitments.
Collaborate in a secure way
Many developments contain sensitive information. We handle this carefully. We work within secure storage and, if desired, under a Non-Disclosure Agreement (NDA).
Indall connects through visual content
We are happy to help technical companies that want to make an impact. Do you want more online visibility? Rock-solid product presentations? Clear instructional videos? Or use media in a different way? We have already been able to help more than 50 technical companies with media. From strategy and conceptualization to execution and implementation.
Want to accelerate your organization with media?
Curious about the possibilities? Or do you want to know more about accelerating technology, innovation, and sustainability with visual content? Then get in touch with us!
Roland and Remco Guijs, founders of Indall
Call Indall
Get acquainted with the team